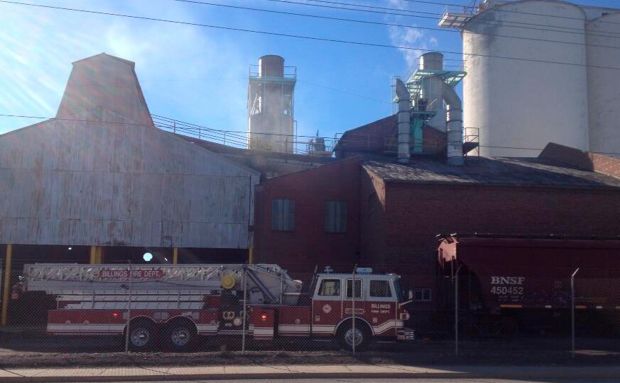 Billings firefighters put out a small fire in the pulp-drying area of the Western Sugar beet plant at 3020 State Ave., on Friday morning.
Fire Chief Paul Dextras said no one was injured, but three Western Sugar workers were examined for smoke inhalation at the scene by American Medical Response. The workers were OK, he said.
Western Sugar had accounted for all of its employees when the fire trucks arrived, Dextras said.
"They did a great job. That makes our job a lot easier," he said.
The fire was reported at about 10:48 a.m. on the east end of the plant. No smoke was visible from the outside.
Firefighters quickly extinguished the fire and continued checking for hot spots in the smoldering beet pulp, he said.
Fire Marshal Mike Spini said that while starting up the pulp dryer, residual sugar beet pulp ignited inside the unit and spread outside the dryer to the nearby interior portion of the building. The fire was isolated to that area of the plant, he said. Damage is estimated at $1,000.
Firefighters entered from the ground while two firefighters entered through the roof from the 100-foot ladder truck to help ventilate the building, Dextras said.
Four engines, one ladder truck, a battalion chief and an assistant responded to the call. Police assisted with traffic control.