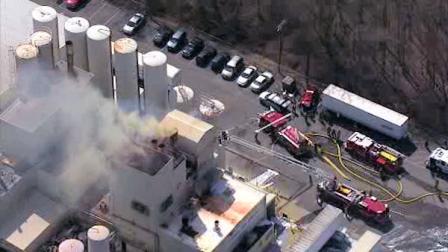 BURLINGTON, N.J. – April 9, 2013 (WPVI) — A smoky industrial fire kept firefighters busy in Burlington Township, N.J.
Flames broke out at 2:00 p.m. Tuesday at American Custom Drying in the 100 block of Elbow Lane in Burlington.
Crews arrived to find heavy smoke coming from one section of the plant.
Images from Chopper 6 HD over the scene showed several pieces of fire equipment on the scene.
There were no immediate reports of injuries or what may have sparked the fire.
The company's website says it provides spray drying and custom blending services to the food and chemical industries.
(Copyright ©2013 WPVI-TV/DT. All Rights Reserved.)
via Smoky fire at industrial plant in Burlington, New Jersey | 6abc.com.